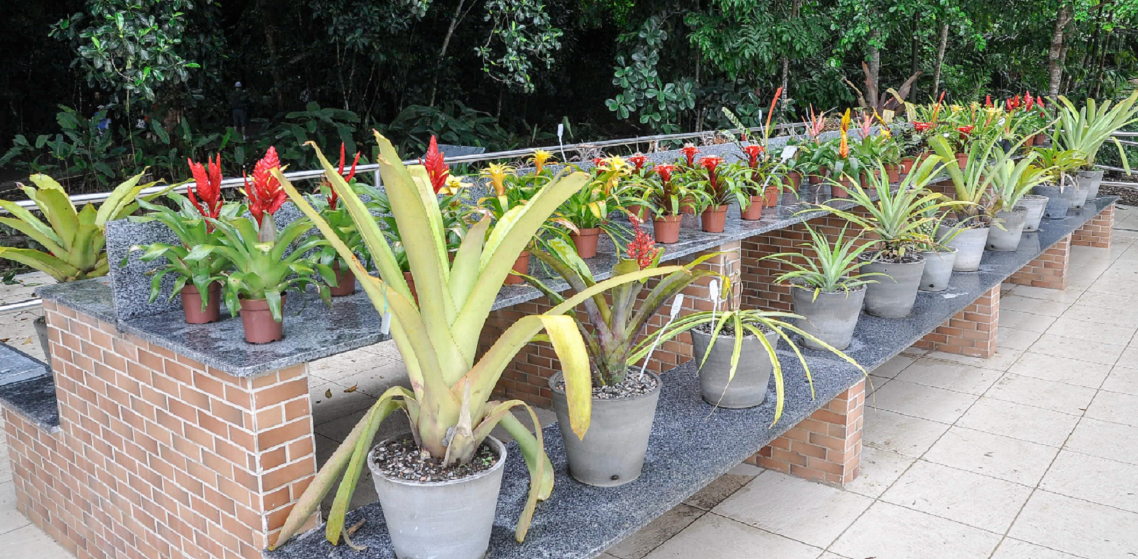 Currently, the Botanical Garden has three collections containing 489 cataloged and registered samples, and most of these samples have origin data and are georeferenced.
The three collections are sheltered in distinct greenhouses, in different spots in the Garden. In general, all the collection is bottled in ceramic pots, with a few pieces displayed on the floor, in accessorial gardens. The composition of the substrates is made according to environmental requirements for each biologic group.
The orchidarium itself has a built area of circa 80m², featuring columns and entrance with portico in eclectic style, C-shaped worktops on masonry base and casting tables made of galvanized steel. It's coverage is transparent polycarbonate made. It also has a hydraulic irrigation system.
The orchidarium is located on an island surrounded by an artificial lake that is located inside the Botanical Garden's forest. The luminosity conditions and air quality (particles in suspension and relative humidity) are similar to that found in the environment where the majority of the collection of the species occurs.